Thanksgiving at the Attaway Appeal
Greetings, Armadillos, and welcome to the Attaway Appeal, where we cover Attaway High's most intriguing current events.
Sit back and enjoy this very special Thanksgiving Edition on your time off!
Fine Arts at Attaway High
Rodeo and Juliet: An Unexpected Update
After Rhyme learned all of Juliet's lines, Angie rose from the dead to reclaim her role. Well, not quite "from the dead," but you get the picture. The mono outbreak that plagued campus seems to be on its way out the door (knock on wood), restoring the theatre schedule back to normal. Of course, we hope Rhyme is more relieved than disappointed that she won't be playing Juliet after all.
Social Studies: All About Ellie
Ellie is the center of the social life at Attaway this Thanksgiving! Without explanation, she broke from the Bs to rejoin her original girl gang, the Chicken Girls for a legendary Thanksgiving dinner at the Forrester residence.
Rumor has it she found herself in the kitchen locking lips with Robbie Robbins, only to learn that his mom is taking him on tour.
Will Robbie be the new T.K., leaving town without a trace? Will Ellie's heart be the next to break?!
Speaking of T.K. …
But with Birdie missing, we're hoping he'll come to his senses and come home. An inside source (hint: his mom), tells us that he's safe and enjoying life in Texas. "He hasn't seen Birdie," she tells us, "But he isn't worried, and is sure she's just acting out for attention."
Another source (this one will remain extremely anonymous), tells us Rhyme stepped outside during Thanksgiving dinner to leave T.K. a voicemail. "She seemed to be saying that she's thankful for him," our source says, "And that she misses him. Which is news to me!"
And us!
Does this mean sparks aren't flying with Drake anymore? Or is Rhyme carrying two flames?
GOT INFO? You know where to find us.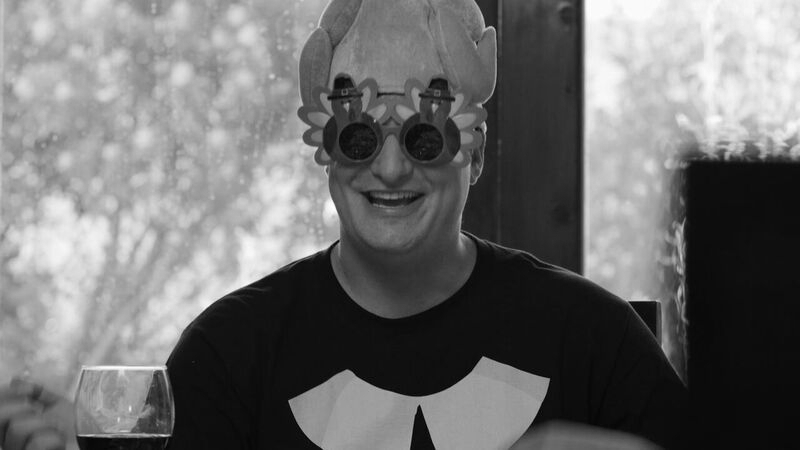 The Spirit of Thanksgiving
While we are so thankful that (almost) everybody has recovered from mono, we are even more thankful for Mr. Forrester's Thanksgiving attire. We hope those of you in attendance got some memorable pics!
After being suspended for vandalizing school property, this bird has flown the coop.
"Rooney and I went to go see how she was doing," Says Rhyme, "But she was just…gone. I'm seriously so worried about her."
"I wish I hadn't been so hard on her," Says Rooney, "I almost wonder if I shouldn't have turned her in."
"I'm sure she's totally fine," Says Ace, "Just on a romantic getaway with that weird Spike kid. She'll be back, everybody, just take a chill pill."
Birdie, if you're reading this, get home safe!
That's all the news that's fit to print! See you next time, Armadillos!