November at the Attaway Appeal
Greetings, Armadillos, and welcome to the Attaway Appeal, where we cover Attaway High's most intriguing current events.
Last year we broke the Robin Robbins scandal, now we're excited to see what stories lay ahead for this coming year. So grab a paper and join the ride, you won't want to miss this!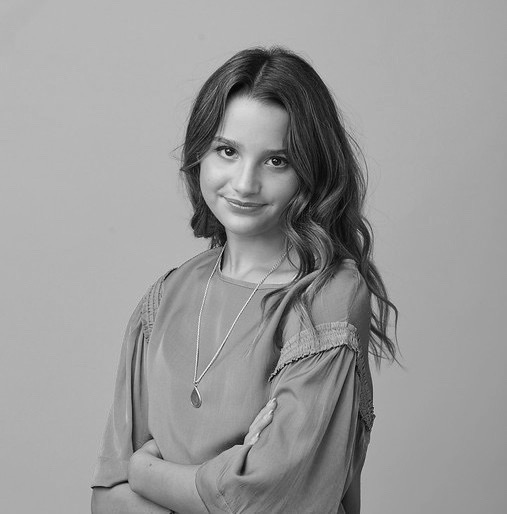 Rhyme is Attaway High's star student this month.
Absences: 0
Tardies: 2
GPA: 3.8
Since Angie—set to play Juliet—contracted mono, Rhyme has had to step up to fill the roll. Despite having no acting experience, Rhyme is rising to the challenge. Thanks to Rhyme, the show will go on.
Robbie Robbins has been suspended for vandalizing the "Attaway Armadillos" banner, but inside sources tell us he may have been wrongly accused.
"People see him as a trouble maker," our source says, "But he's actually kind of just misunderstood. I think he's a good guy with a bad reputation. Robbie is new at Attaway, and people tend to assume the worst from outsiders."
Our source went on to say that she (or he) knows who the real guilty party is, and encourages this person to come forward immediately.
Will the true spray painter stand up and do what's right? Or will Robbie continue to take the fall?
Rumor has it BFFs Rooney Forrester and Birdie Kay are on the outs. Does it have anything to do with Birdie's new tattoo? Or could it be something a little more sinister?
Got info? Email us at APPEAL@attaway.edu.
Attaway's favorite DJ and entrepreneur Ace threw his annual Halloween party last week. As always, there was plenty of drama to go around, but overall, the night was a success.
"My parties are notorious," says Ace himself, "Any good party has to have some drama, it's what makes the night memorable!"
We asked Ace if we can expect another party next year, to which he replied, "You'll have to wait and see."
Attaway High's big man on campus is still nowhere to be found. Though his friends know he's living in Texas with his dad, nobody has seen or heard from him since he left in September. Will he ever return to Attaway? And, if he does, will Rhyme give him another chance, or will she have moved on for good?
That's all the news that's fit to print! See you next month, Armadillos!