Style With Sissy Sheridan
Hey, it's Sissy here, and this is my new article: DUPE OF THE WEEK!
Every week I'm gonna show you guys where you can find an outfit of mine, plus a dupe for one of the items!
What's a dupe, you ask? Let's check the dictionary!
Dupe
/d(y)o͞op/
verb
Deceive; trick
So, when I give you dupes every week, I'm giving you tricks for how to get the best styles for the cheapest prices! Are you ready?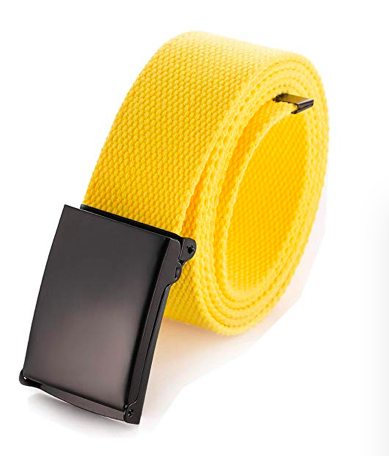 This week's dupe is my belt, made by the company Off-White. Off-White is an Italian streetwear and luxury fashion brand founded in 2012 by American designer Virgil Abloh in Milan, Italy. Off-White designs clothing for both men and women and has 24 stores around the world. If you're into high end streetwear worn by some of your favorite celebrities, you can still have the look and keep your college savings! If you're in a creative mood, you can DIY this belt with a black fabric pen. You can find my latest dupe on Amazon.

P.S. The belt I'm wearing in the photo is my older brother's. Promise not to tell him??
DID YOU PUT THIS OUTFIT TOGETHER FOR YOURSELF? SEND US A PICTURE AT SUBMISSIONS@BRAT.COM FOR A CHANCE TO BE FEATURED ON THE SITE!