Your School Survival Guide: Advice, Style, and More!
School is already underway—and for some, it's been an amazing year so far. But for others with tests looming, friendships fraying, and homework piling up, it can feel tough to keep a positive mindset amidst the stress.
But don't worry: We're here to help! We've got answers to all your biggest back-to-school dilemmas—plus style suggestions, advice from Hey Harmony, and so much more! Just keep scrolling…
Have a question? Need advice? Send it to submissions@brat.com.
Part 1: Here's what to do if…
Problem: It's only September and you're already disorganized
Solution: Buy a planner—and use it. Write down every assignment, even if it seems routine (like nightly reading) or if you think you'll remember it later. Set a reminder about two hours before you go to bed to check in with your planner and make sure you've checked off your work. If you decide to leave homework to the morning or put it off a day, rewrite it on the next day's to-do list and set a new alert to remind yourself. Try finding a super-organized friend and ask her just how she does it. Meet a study buddy once a week to check in with your work. Finally, find yourself a fabulous and dedicated workspace by cleaning your room and clearing a table or desk with nothing but the work you need that day—a clean space equals a clear head!
Check out this video from Sadie Aldis on staying organized:
Problem: You planned to stay out of drama this year, but you're already finding yourself pulled into gossip and friend group problems.
Solution: Give yourself one goal each week ("I'm not going to respond to gossip in my group text" or "I'm going to say one kind thing to every member of my friend group") and write it down. Remind yourself of that goal every morning throughout the week—make it your purpose and keep it in the forefront of your brain. When drama arises and you want to get involved, redirect your attention by pursuing an interest you've always wanted to try but never had the time. Some ideas: read a novel, start a YouTube channel, organize your room, create some art or DIY, go for a run, or sign up for yoga. When a friend reaches out with major drama, give a neutral answer: "Wow, that's crazy. Let me know if I can help." It won't happen instantly, but a drama-free life (if you want it) can be happier, healthier, and more productive. Be the unproblematic queen you know you are inside.
Hey Harmony,
I got my schedule for the year last week—and absolutely none of my friends are in my classes! The worst part is that they're all together in the same homeroom and most of the same classes, and I'm worried they're going to make lots of memories and inside jokes without me. Second worst part: I'm in a class with the worst and most annoying group of boys. I don't know what to do—please help me!
Love,
All Alone
Dear All Alone:
Ugh, I'm so sorry! I know class lists might not seem like the biggest deal in life (especially to adults), but I definitely understand how tough it can feel to be excluded. When you're apart from other people, it can be easy to slip into a spiral of negative thinking: What memories will they make without me? Are they talking about me? Am I going to be left out forever? But, the truth is, you can overcome these challenges with some action and a sprinkle of good old optimism.
First step: Remind your friends how much they mean to you. Write in your group text and say that you've really missed them in classes this year, but you want to hear all about their lives—even if that means hearing about some inside jokes you don't totally get. Get together for a sleepover or make plans to hang after school, and find other places where you can bond, like a sports team or school play auditions.
Second: It's time to widen your circle. Your best girls might be in the other class, but that doesn't mean you can't find some pals in your class to count on. Reach out to a girl who seems nice to compare history notes during a study hall, or invite your science lab group over to cram for the next test. You never know who you'll meet by being open minded—and you'll have plenty of fun stories and experiences of your own to share with your BFFs.
Lastly, as for those boys?! Don't worry about them. They'll grow up…eventually. This year is all about you, so put your head up, smile, and shine like the superstar you are!
Hugs, Harmony
Part 3: Style Inspiration
Whether you're searching for a 'fit for typical school days or just over the weekends, it can be tough to find your personal style or feel like you're putting together looks to correctly match your vibe. Inspired by some of Brat's most classic characters, we've put together fashion inspo to try as you find your own wardrobe aesthetic.
Check out this YouTube video from bestdressed on how to find your personal style:
Get a studious and professional vibe with tailored white and black tops, high-waisted bottoms, bold accents and accessories for contrast. Look for bows, buttons, and solid colors when you're shopping. When it comes to shoes, try ballet flats and ankle boots.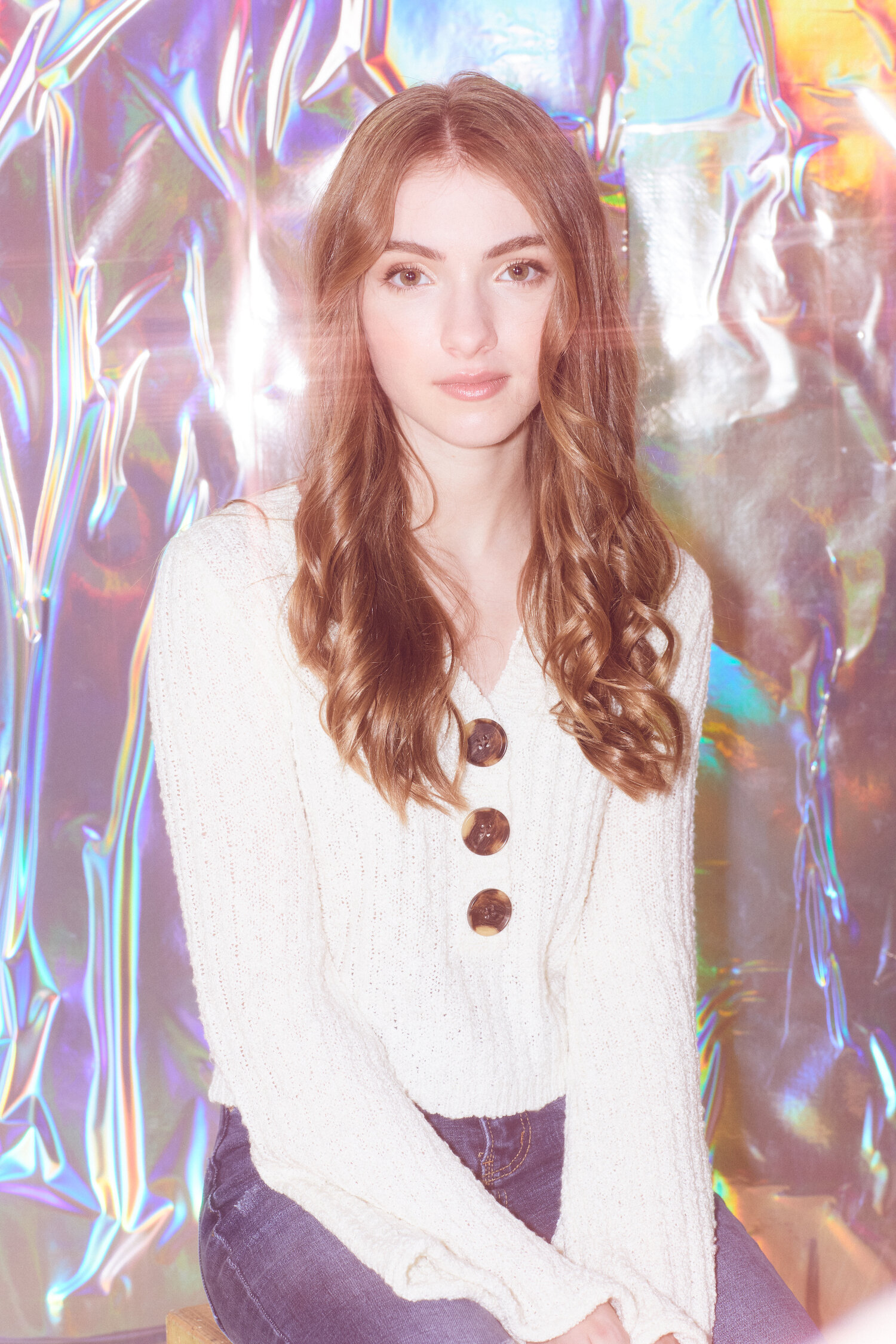 Go for a soft, boho aesthetic with muted tones, low-maintenance accessories, and cozy and flowing pieces. On a warm day, try a pastel sundress layered over a plain white T-shirt. When the winter chill hits, throw a comfy teddy bear jacket on with an ivory sweater, dark jeans, and sneakers.
Channel your inner Luna next time you're stumped for style. Just like her, it's time for you to take a fashion risk: go for one-piece wonders, patterns, bright colors, running sneakers, and anything else that will make you stand out from the crowd. Your first assignment? Pair overalls or a jumpsuit over your go-to turtleneck or tee, then grab your boldest pair of shoes and strut like you own the place.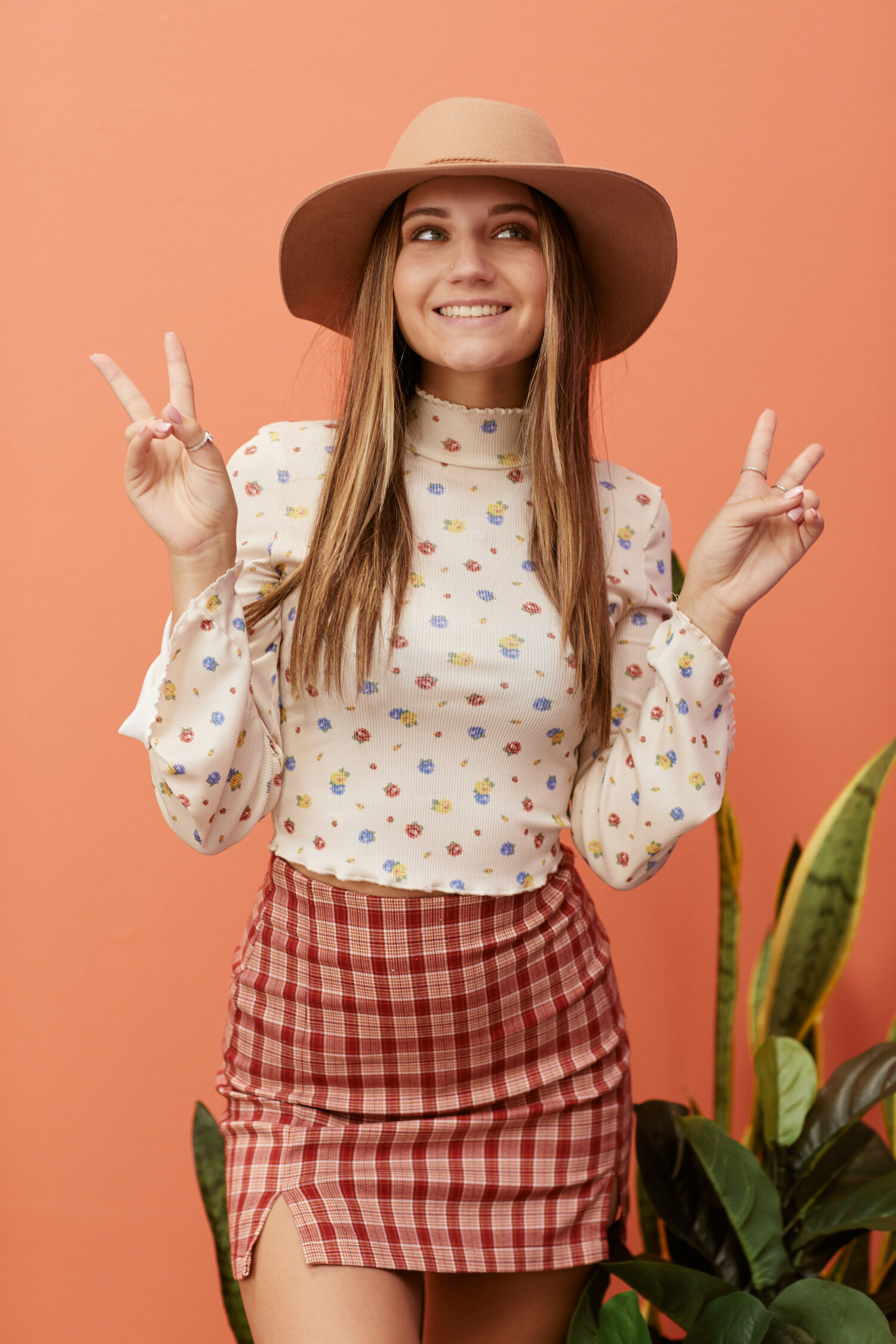 Birdie's rebel ways may have landed her in trouble in the past, but her fashion has her at the top of our list. Get her vibe with a leather jacket, graphic tee featuring your favorite band, and jeans or a pair of black leggings. Bonus: a studded belt and combat boots will complete your too-chill aesthetic. Another way to break the mold? Mix patterns and go for an out-there accessory.
Have an amazing school year and tune in next month for even more advice!